by Rinku Sen-Colorlines-
Wednesday, April 3 2013, 8:29 AM EST
We applaud the Associated Press's announcement that it is eliminating the phrase "illegal immigrant" from the 2013 style guide. The AP Blog quotes Senior Vice President and Executive Editor Kathleen Carroll on the decision:
The Stylebook no longer sanctions the term "illegal immigrant" or the use of "illegal" to describe...
Read more: Why the AP's Choice to Drop the I-Word is Crucial Victory
Reflections on internationalist solidarity, in preparation for the 2013 World Social Forum in Tunisia
By Maria Poblet
Reprinted from Organizing Ugrade
"Hijab is part of our culture!" yelled a young woman in a gold and yellow "hijab" Muslim headscarf, squared off against an older French blonde, whose chin and shoulders were pulled back, signaling how offended and taken aback she was.
End the Deportations! Citizenship for all! / ¡PapelesParaTodos Ya!
SF Town Hall
Thursday, March 21st
5:30pm-7:30pm
St. John the Evangelist
(1661 15th St. @ Julian)
Oakland Town Hall
Saturday, March 23, 1-4pm
Oakland BART station, 3rd Floor, 3451 East. 12th Street, 3rd Floor
Please join community-based organizations, interfaith groups, legal advocates, worker centers, labor and immigrant and community members from SF...
Five Arrested For Protesting DeMarco at House Financial Services Hearing
Shirley from @CVHaction repping #homes4all demanding principal reduction

Washington, DC—A group of 15 Americans in need of affordable housing crashed a Financial Services hearing on the Hill today, where FHFA Acting Director Ed DeMarco was speaking, to protest the Bush appointee's failed policies and demand an end to his tenure. Five...
Read more: Those Hurt by Housing Crisis Interrupt FHFA Acting Director DeMarco at House Hearing
Article was originally published the San Francisco Chronicle
Saying that housing is a basic human right, about 75 protesters gathered in downtown Oakland Wednesday as part of the new Homes for All campaign. The grassroots movement, launched with similar events in 11 cities nationwide, asks President Obama and other elected leaders to develop a plan to expand and protect affordable housing.
Read more: Homes for All campaign opens in Oakland: SF Chronicle
On February 12 & 13, staff and members of Causa Justa :: Just Cause and allies from around the country are headed to Washington DC to call attention to the need for a real and fair plan for immigration reform. Four people representing CJJC include two staff members and two member leaders: Mai-stella Khantouche and Maria Hernandez.
Read more: CJJC as Part of Nat'l Coalition Headed to DC to Raise Voices for Relief and Inclusion in Reform
250+ Immigrant Workers Gather to Stop Deportations, Ensure Inclusive Reform

On Days of State of the Union and the First Senate Hearing on Immigration, Workers from Across Country Raise Voice for Relief and Inclusion in Reform

On the day of the President's State of the Union address, reconstruction workers from post-Sandy New York, raided factory workers from Chicago, guestworkers from New Orleans, day laborers,
Read more: "We Have Dreams Too:" 250 Workers to Gather in Washington DC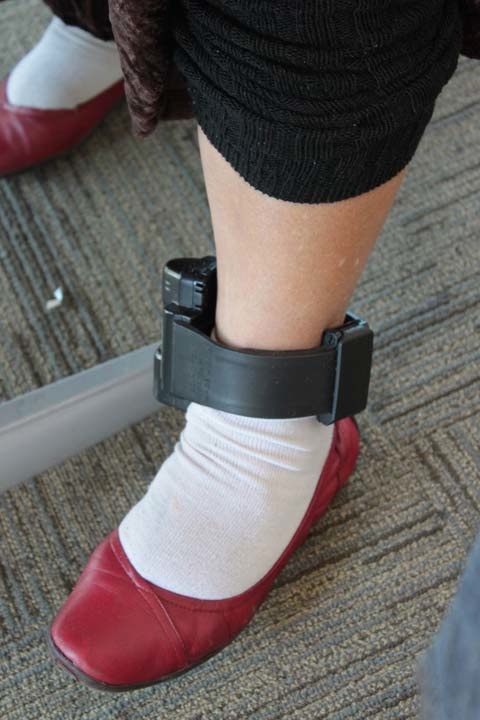 Comrades, two of our beloved members, who have been together for 26 years, and both of whom have been members since 2009, need our help. They have marched alongside us at countless actions, donated food and drinks to our member meetings, and have participated actively in our Cafes, in short they have contributed to our movement for social justice and...
By Jarymar Arana
Community members of all colors, genders, races, ages, and immigration status gave witness to the injustice and flawed nature of the so called "secure-communities" program at the Alameda County Public Protection Committee Hearing on the policy of ICE Detainers, January 10. The room was filled, and there were about 30 or 40 testimonies -- all against S-Comm.
Read more: Hearing on ICE Detainers: Community Shares Powerful Stories, Testimonies and Truth
Join us at the Alameda County Public Protection Committee Hearing on "ICE Detainers"
 January 10th 1:00pm
@ 1221 Oak Street #512, Oakland CA, 94612

.
http://www.facebook.com/events/219215554881048/?suggestsessionid=13522720491357586886
For the past two and a half years we have been pushing for an end to S-Comm and this is the first hearing in Alameda County where the Board of Supervisors will hear directly from our...
Read more: Keep our Families Together, End ICE Holds in Alameda County
ProPublica Ongoing Investigation

by Jesse Eisinger and Cora Currier, ProPublica, Jan. 2, 2013, 10:09 a.m.


In the aftermath of the financial crisis, American taxpayers poured $187.5 billion into two huge but poorly understood companies: Freddie Mac and Fannie Mae.
Now controlled by the government, the companies play an even larger role in the economy than they did before the crisis...
Movement to pass TRUST Act spurs new guidelines from ICE, but few families will be kept together in practice
Announcement underscores need for Gov. Brown to sign TRUST Act to fill in significant gaps in policy
On Friday, Dec. 21, the Immigration and Customs Enforcement Agency (ICE) announced revisions to the controversial Secure Communities deportation program and immigration detainer requests.
In response to the announcement, Reshma Shamasunder, Executive Director of the California Immigrant Policy Center, issued the following statement:
"[Friday's] announcement by ICE regarding the S-Comm program reaffirms what immigrant advocates have been calling for after several years of watching the program's disastrous results in communities throughout California: S-comm is a program that should be scrapped because it makes no one safer and tears families apart. It further validates the painful experiences of ice cream and tamale vendors, domestic violence survivors, and so many other community members who have unfairly faced deportation.
Homeowners, Renters and Homeless families Unite For Secure, Affordable Housing For All


Fannie Mae wants Virginia Wooten and her son on the street by October 8. You hear "Fannie Mae" and think of a kind aunt that will do anything to help you out. Not this Fannie Mae. This Fannie Mae does not care that Ms. Wooten has been in her home for 17 years, has raised 9 children there-- 7 of them adopted, has paid more than $200,000 on a house worth $120,000 and has just lost her job and is looking for another one. All Fannie cares about is kicking her out and selling her home to an investor.
Virginia Wooten is one of The Fabulous Five, including Nell Myhand, CJJC's Oakland Homeowner Clinic Coordinator, who went to jail fighting for her home and for millions of others in the same boat. The civil disobedience culminated a month of action against the mortgage giants, Fannie Mae and Freddie Mac.
As Nell said at the time, "I am taking an arrest to call attention to my demand for community control of housing. As Ella Baker said about the courageous young people who sat in at lunch counters in the segregated south during the Civil Rights Movement to challenge unjust law, 'It's bigger than a hamburger.' "
Impacted residents and supporters totaling over 1,500 protested at their regional headquarters in Chicago, Atlanta, New York and Los Angeles and at the national headquarters in DC. Fannie Mae and Freddie Mac have significant sway over the housing market by owning over half of all mortgages in this country and hundreds of thousands of vacant foreclosed homes.
Amongst all banks, they rank #1 in kicking people out of their homes. And despite 80% public ownership, Fannie and Freddie remain loyal servants to Wall Street, not Main Street.
The Fabulous Five and the hundreds of residents with them included homeowners, renters and homeless families and individuals. They represent a growing movement fighting for housing justice that includes principal reduction for homeowners, renters' rights and affordable housing for all.
Go back five years and you would be hard pressed to find a homeowner, a renter and homeless family identifying with each other's plight much less linking arms in the street and getting carted off to jail together.
These five women represent a growing movement of people who see the Big Banks and Wall Street as the cause of the economic crisis and their housing and job woes. They are part of Right to the City's Take Back the People's Bank campaign and the fight to hold Wall Street and the government accountable to secure, affordable housing for homeowners, renters and homeless families. Thousands of residents have joined this campaign as have Occupy Our Homes, Home Defenders League, and Alliance for a Just Society.
The Fabulous Five and hundreds that took to the street in September is the beginning of the resurgence of a housing justice movement in this country. It represents the convergence of...
Read more: The Fabulous Five and Resurgence of a Housing Justice Movement:
FOR IMMEDIATE RELEASE

For more info: Tommi Avicolli Mecca, Housing Rights Committee, 415-703-8634/ 361-2940, This email address is being protected from spambots. You need JavaScript enabled to view it.

What: Protest against Ellis Act Evictions
When: Weds., Dec. 19 @ Noon
Where: 18th & Castro at the Xmas tree
Who: Tenants facing evictions in 3 neighborhoods; Housing groups

Happy Holidays, Now Get the Hell Out!

SAN FRANCISCO-- Tenants facing Ellis Act evictions from three neighborhoods will gather at the Xmas tree at 18th & Castro on Wednesday, December 19 at 12 noon to demand that City and state elected officials do something to stop their evictions and the evictions of other tenants who are being tossed out of their apartments during this holiday season.

Tenant organizations in San Francisco are reporting an increase in Ellis Act evictions motivated by a desire to sell apartments as tenancies-in-common (TICs). "In the last 2 months our SF Tenant's Rights clinic has seen at least 5 Ellis Act cases through our office alone," says Lucia Kimble of Causa Justa/Just Cause.
Supervisor Scott Wiener, whose district includes 18th & Castro, has introduced legislation to allow up to 2,000 TICs to condo convert, a move that tenant advocates say will give more incentive to landlords and realtors to do more evictions.

The tenants facing eviction are from several different buildings in the Mission, Castro and Chinatown/North Beach. Among them are people with AIDS, seniors, immigrants and disabled people. Many are long-term tenants who have nowhere else to go.

"Imagine getting an eviction notice for the holidays, talk about the Grinch that stole Christmas!" said Tommi Avicolli Mecca of the Housing Rights Committee. "With the real-estate market so hot in the City right now, we can only expect that it's going to get worse."

Added Kimble, "It's really the most vulnerable tenants and those least able to relocate that end up being targeted by the Ellis Act. It's got to stop. City and state elected officials need to do something, and do it now."

Co-sponsored by Housing Rights Committee, Causa Justa/Just Cause, Chinatown Community Development Corporation, Senior Disability Action, Gray Panthers, Community Not Commodity/Occupride, Occupy Housing, Interesting Times Gang, SF Tenants Union and others.