Now's your chance to get support from family and friends to take up capoeira, quit smoking, train for the San Francisco marathon, find a language exchange partner, finish knitting that sweater you started last winter, or unclutter your life. Whatever it is, you can reach your goal and expand Causa Justa :: Just Cause's base of grassroots donors by setting up an online fundraising page and asking everyone in your life to sponsor your resolution!
The Unity Fund is a one-year campaign to make our organizational merger a success by raising $100,000 in donations from individuals. We need 20 more people to set up online fundraising pages by May to reach our Unity Fund goal. Can you help us?
We made Oakland proud!
The Oakland marathon proved itself to be a great race with spirited fans and runners. All of our 34 runners crossed the finish line and one of our 5Kers was so inspired by her kids that the three of them ended up running 10 extra miles and finishing the half!! We had more than 20 volunteers...
On March 28th, 2010, Oakland will host its first marathon in 25 years. Causa Justa :: Just Cause is honored to take part in this historic event and celebrate Oakland's rich history of community resistance in the Fruitvale, Chinatown, and West Oakland neighborhoods. We have more than 30 runners on our team who plan to run the marathon, half-marathon and 5K to support our fight for economic and racial justice.
Español Sigüe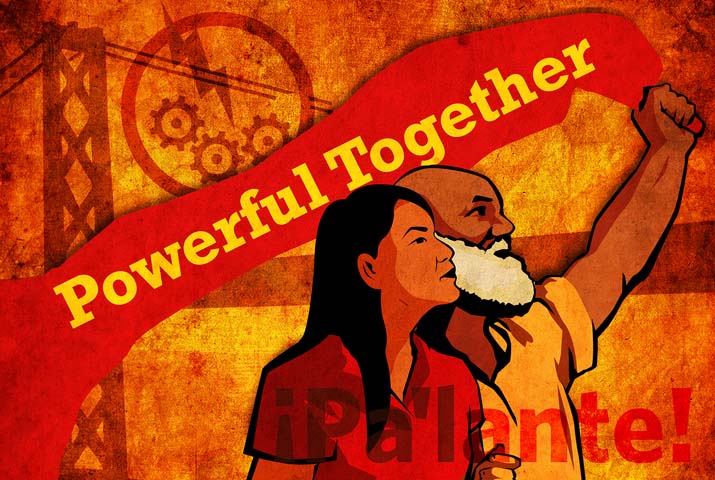 We are thrilled to announce and invite you to Causa Justa :: Just Cause's 5-year anniversary celebration, Powerful Together, Pa'lante! on May 28, 2015 at the Oakland Asian Cultural Center in Oakland.

This event will celebrate our successful merger with POWER and the inspiring work that we are already moving together with our united memberships! We are excited...
As part of our organizational launch, Causa Justa :: Just Cause (CJJC) has kicked off the Unity Fund, a one-year campaign to raise $100,000 in donations from individuals in order assure the success of our new organization. We know that the future success of our organization will depend on consistent, reliable support from our constituency and those who believe in...