250+ Immigrant Workers Gather to Stop Deportations, Ensure Inclusive Reform

On Days of State of the Union and the First Senate Hearing on Immigration, Workers from Across Country Raise Voice for Relief and Inclusion in Reform

On the day of the President's State of the Union address, reconstruction workers from post-Sandy New York, raided factory workers from Chicago, guestworkers from New Orleans, day laborers,
Read more: "We Have Dreams Too:" 250 Workers to Gather in Washington DC
By Jarymar Arana
Community members of all colors, genders, races, ages, and immigration status gave witness to the injustice and flawed nature of the so called "secure-communities" program at the Alameda County Public Protection Committee Hearing on the policy of ICE Detainers, January 10. The room was filled, and there were about 30 or 40 testimonies -- all against S-Comm.
It was beautiful to see support from interfaith groups, civil and human rights activists, attorneys, law students, high school students, and workers.
Brave high school students shared heartbreaking personal stories who were themselves children of undocumented immigrants and part of the 67 Suenos migrant youth group.
A woman came up to the podium and tearfully described how her employer hit her in the face leaving the left
side bruised and purple. When she told her employer she was going to police and to the doctor, the employer threatened her, telling her she had better not and that she was illegal and would get deported if she went to authorities.
One young woman opened up her testimony with "Hello, humans- because that's what we all are: humans, there are no 'aliens' here."
Another youth shared a powerful spoken word piece about Anastasio Hernandez-Rojas who was tasered to death at the hands of ICE on the California/Mexico border in 2010.
Black and Brown unity was strong as stories were shared that linked S-Comm to our common struggles of police brutality, racial profiling, attacks on the poor and working class, and attacks on our youth.
There were stories like that of a mother who was waiting to pick up her husband at work and an officer came up and gave her a ticket, ran a check, realized she did not have "papers" and pulled her out of her car. She had to hand off her newborn infant to the passenger. She was still breastfeeding. The woman was deported and did not see her baby until one year later.
Another story, this one of a man on his work break and sitting in his car eating lunch. An officer came up to him allegedly because his rear mirror was broken and proceeded to cite him and run a check, finding out he had no papers. The Guatemalan man tried to fight the deportation saying if he was sent back he would be killed. He was sent back to Guatemala anyway and three months later he was murdered. He left behind his wife and family. He paid the highest price -- and all for just sitting in his car eating lunch.
One person's testimony finished strongly by saying "investment in S-Comm is investment in the death of our youth," explaining that many youth are left without their parents because of S-Comm detentions and deportations and they end up being "raised by the streets."
Outside of the hearing room, one woman, holding her infant, said that after having her baby, she truly understood on a personal level, the devastation of tearing families apart. She added, "They say...
Read more: Hearing on ICE Detainers: Community Shares Powerful Stories, Testimonies and Truth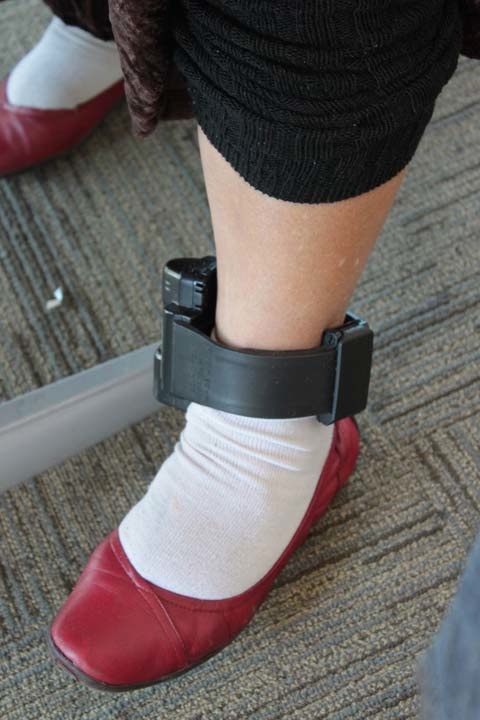 Comrades, two of our beloved members, who have been together for 26 years, and both of whom have been members since 2009, need our help. They have marched alongside us at countless actions, donated food and drinks to our member meetings, and have participated actively in our Cafes, in short they have contributed to our movement for social justice and have inspired us in little and big ways.

Now they are in need of our support! Causa Justa is taking action to be there in their time of need but we need your support moving forward.
Last Wednesday, ICE came to their SF home and took the husband away, He is now in Florence, AZ in a detention center. His wife had a tracker slapped on her ankle. She's barely eaten in eight days and had to go to the hospital where she was diagnosed with anemia. Please click below for more information on how you can support them.
It takes a village. Will you be part of it?
Click here to help.
Join us at the Alameda County Public Protection Committee Hearing on "ICE Detainers"
 January 10th 1:00pm
@ 1221 Oak Street #512, Oakland CA, 94612

.
http://www.facebook.com/events/219215554881048/?suggestsessionid=13522720491357586886
For the past two and a half years we have been pushing for an end to S-Comm and this is the first hearing in Alameda County where the Board of Supervisors will hear directly from our communities about the devastating impacts of local police collaboration with ICE.
Increased federal immigration enforcement has resulted in a record number of deportations nationally and results in the separation of families, including here in Alameda County.
In Alameda County approximately 2000 immigrants have been deported and many more individuals have been turned over to federal authorities by the County and are facing deportation.
Community members with advocates and organizers will testify on the devastating impacts of detention & deportation and urge Alameda County to adopt a new policy that ends the enforcement of ICE holds.
In 2011, there was an unprecedented number of deportations, 400,000, more than any year before. California has had over 82,531 deportations as a result of S-Comm, more than any other state.
We want this hearing to be filled with everyone in the community who opposes the separation of families and believes that enforcing immigration is not the job of local police. 

Join us in telling them—Our families belong together!
Support ACUDIR in making Alameda County a more just place for all people.
ACUDIR (Alameda County United in Defense of Immigrant Rights) is a coalition of over 30 member organizations and individuals in alameda county who believe in the right of our families to stay together and live with dignity and justice.
For more information contact Cinthya Muñoz at This email address is being protected from spambots. You need JavaScript enabled to view it. or 510.763.5824