End the Deportations! Citizenship for all! / ¡PapelesParaTodos Ya!
SF Town Hall
Thursday, March 21st
5:30pm-7:30pm
St. John the Evangelist
(1661 15th St. @ Julian)
Oakland Town Hall
Saturday, March 23, 1-4pm
Oakland BART station, 3rd Floor, 3451 East. 12th Street, 3rd Floor
Please join community-based organizations, interfaith groups, legal advocates, worker centers, labor and immigrant and community members from SF to learn about what is being proposed at the national level, the impacts our current broken immigration system is having on our communities and what YOU can do locally and statewide to address the criminalization and deportation of our immigrant communities.

Learn about the CIR proposals coming out of DC and the negative impacts these could have on workers, families, students.
Hear testimony from community members including: DREAMers, union workers, low-wage workers, survivors of S-comm and those already torn apart by deportation proceedings.
Get engaged and mobilize locally to help end ICE & police collaboration in San Francisco, ensure due process for all immigrants and demand inclusive and just immigration reform! Make California a leader in fighting deportations!
Translation provided in Spanish & Cantonese Food and childcare will be provided.
Sponsored by San Francisco Immigrant Rights Committee (SFIRDC) and San Francisco Job with Justice (JWJ) and the San Francisco Labor Council
For more information contact:
Josué Argüelles at This email address is being protected from spambots. You need JavaScript enabled to view it. or (415) 699-2011
Cinthya Muñoz at This email address is being protected from spambots. You need JavaScript enabled to view it. or (510) 318-7398
Muchos han sido los golpes y los ataques en contra de nuestra comunidad.
Arbitrariedades laborales, leyes y regulaciones racistas, deportaciones, etc. Y la tan prometida propuesta de regularización migratoria de Obama resultó ser restringida y acompañada con el recrudecimiento de la represión para todos aquellos que no "calificarán."

Nuestra comunidad tiene una fuerza enorme. Tenemos que juntarnos, discutir y crear una estrategia de lucha a largo plazo que nos lleve realmente a la residencia incondicional para todo aquel que lo solicite sin ninguna restricción y a la abolición de toda medida represiva que nos quieran imponer a cambio de migajas. Es urgente que comencemos este camino ya.

¡Todos al Foro del 23 de Marzo!
www.facebook.com/PapelesParaTodosYa
This email address is being protected from spambots. You need JavaScript enabled to view it.
250+ Immigrant Workers Gather to Stop Deportations, Ensure Inclusive Reform

On Days of State of the Union and the First Senate Hearing on Immigration, Workers from Across Country Raise Voice for Relief and Inclusion in Reform

On the day of the President's State of the Union address, reconstruction workers from post-Sandy New York, raided factory workers from Chicago, guestworkers from New Orleans, day laborers, domestic workers, and 250 other immigrant workers will gather in Washington for a two-day convening to address the impact of deportations and raise workers rights principles to be included in any immigration reform. Causa Justa :: Just Cause will be there too as part of the United Workers Congress.
The workers, many of whom themselves are in deportation proceedings, will learn from the recent experience of stopping the separation of Edi Armah from his family in Phoenix, Arizona. They will exchange experience in state-wide efforts to improve public safety by limiting the collaboration between local police and federal immigration enforcement and they will push for inclusive immigration reform that advances rights at the workplace instead of undermines them. These workers are being brought together by the United Workers Congress, a national alliance of independent worker organizations.
On February 13, the convening will move to the Capital where workers will attend the first Senate hearing on immigration, meet with officials, and announce their principles for reform.
The United Workers Congress (UWC) is a strategic alliance of workers that are either by law or by practice excluded from the right to organize in the United States. UWC is comprised of national networks that represent a base of workers from different sectors such as guest workers, domestic workers, day laborers, restaurant workers, workfare workers, taxi drivers, farmworkers and formerly incarcerated workers. UWC is a project of Unity, an alliance of Grassroots Global Justice Alliance, Jobs with Justice, National Day Labor Organizing Network, National Domestic Worker Alliance, and Right to the City Alliance.
On February 12 & 13, staff and members of Causa Justa :: Just Cause and allies from around the country are headed to Washington DC to call attention to the need for a real and fair plan for immigration reform. Four people representing CJJC include two staff members and two member leaders: Mai-stella Khantouche and Maria Hernandez.
Read more: CJJC as Part of Nat'l Coalition Headed to DC to Raise Voices for Relief and Inclusion in Reform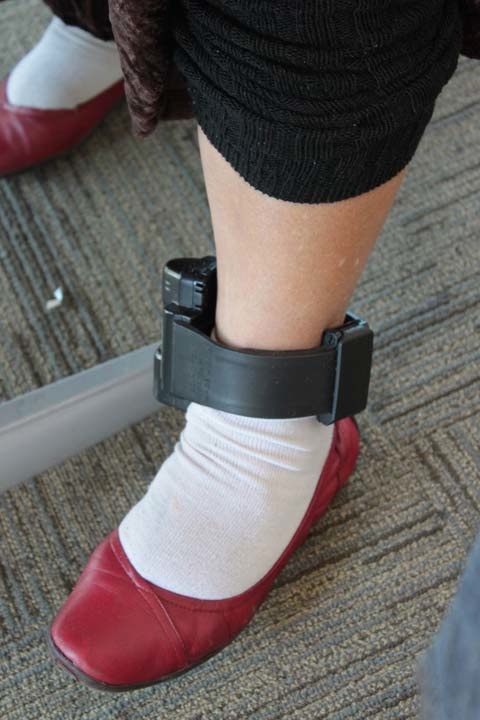 Comrades, two of our beloved members, who have been together for 26 years, and both of whom have been members since 2009, need our help. They have marched alongside us at countless actions, donated food and drinks to our member meetings, and have participated actively in our Cafes, in short they have contributed to our movement for social justice and have inspired us in little and big ways.

Now they are in need of our support! Causa Justa is taking action to be there in their time of need but we need your support moving forward.
Last Wednesday, ICE came to their SF home and took the husband away, He is now in Florence, AZ in a detention center. His wife had a tracker slapped on her ankle. She's barely eaten in eight days and had to go to the hospital where she was diagnosed with anemia. Please click below for more information on how you can support them.
It takes a village. Will you be part of it?
Click here to help.