Video by Francisco Barradas

This May Day join us as we march for a Just Reform, an end to the Deportations and Justice for our communities!
May Day March, Wednesday, May 1. March with CJJC
Date: Wednesday, May 1
Time: 2:30PM
We will all be meeting at our CJJC offices on 2300 Mission Street #201.
We will meet at...
Following a spirited rally this morning led by community and faith groups and passionate testimony from scores of community members, the Alameda County Board of Supervisors approved a resolution calling on Sheriff Greg Ahern to stop the constitutionally dubious practice of holding people for extra time, beyond the point they would otherwise be released, just so they can be picked up...
Read more: Alameda Co. Supes Urge Sheriff to Halt Painful Deportations
(poster Jesús Barraza)
Join ACUDIR on Monday, April 22nd for a COUNTYWIDE CALL-IN DAY to put an end to S-Comm ("Secure Communities") in Alameda County.
Call each of the following Board Members:
Keith Carson – District 5...
Read more: End S-Comm: Countywide Call-in Day April 22 to Alameda County Supervisors
Major march in SF Urging Leaders to champion
inclusive immigration reform
When and where: Wednesday, April 10
· 3:00 PM: Program begins at 1 Post St.
· 3:30 PM: March leaves 1 Post St. Route includes stops symbolizing need for reform to protect worker rights (4 Seasons Hotel), family unity (at 6th and Market), and to end painful deportations (fed. building).
· 5:00 PM: Rally at old Federal...
Read more: April 10: National Day Action for Immigration Reform
by Rinku Sen-Colorlines-
Wednesday, April 3 2013, 8:29 AM EST
We applaud the Associated Press's announcement that it is eliminating the phrase "illegal immigrant" from the 2013 style guide. The AP Blog quotes Senior Vice President and Executive Editor Kathleen Carroll on the decision:
The Stylebook no longer sanctions the term "illegal immigrant" or the use of "illegal" to describe...
Read more: Why the AP's Choice to Drop the I-Word is Crucial Victory
End the Deportations! Citizenship for all! / ¡PapelesParaTodos Ya!
SF Town Hall
Thursday, March 21st
5:30pm-7:30pm
St. John the Evangelist
(1661 15th St. @ Julian)
Oakland Town Hall
Saturday, March 23, 1-4pm
Oakland BART station, 3rd Floor, 3451 East. 12th Street, 3rd Floor
Please join community-based organizations, interfaith groups, legal advocates, worker centers, labor and immigrant and community members from SF...
On February 12 & 13, staff and members of Causa Justa :: Just Cause and allies from around the country are headed to Washington DC to call attention to the need for a real and fair plan for immigration reform. Four people representing CJJC include two staff members and two member leaders: Mai-stella Khantouche and Maria Hernandez.
Read more: CJJC as Part of Nat'l Coalition Headed to DC to Raise Voices for Relief and Inclusion in Reform
250+ Immigrant Workers Gather to Stop Deportations, Ensure Inclusive Reform

On Days of State of the Union and the First Senate Hearing on Immigration, Workers from Across Country Raise Voice for Relief and Inclusion in Reform

On the day of the President's State of the Union address, reconstruction workers from post-Sandy New York, raided factory workers from Chicago, guestworkers from New Orleans, day laborers,
Read more: "We Have Dreams Too:" 250 Workers to Gather in Washington DC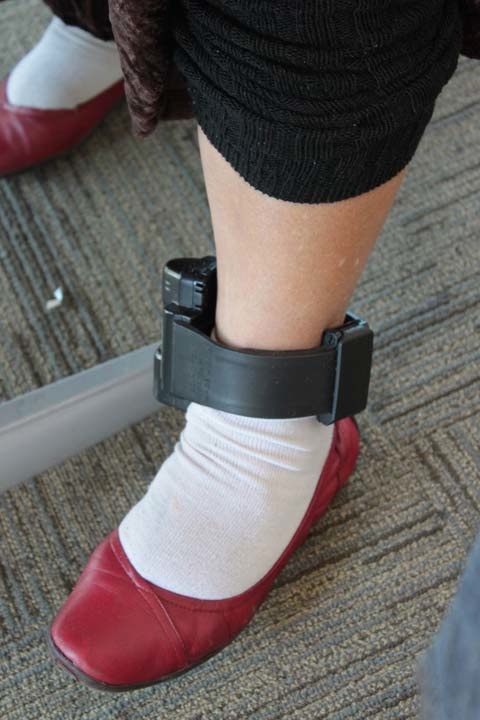 Comrades, two of our beloved members, who have been together for 26 years, and both of whom have been members since 2009, need our help. They have marched alongside us at countless actions, donated food and drinks to our member meetings, and have participated actively in our Cafes, in short they have contributed to our movement for social justice and...
By Jarymar Arana
Community members of all colors, genders, races, ages, and immigration status gave witness to the injustice and flawed nature of the so called "secure-communities" program at the Alameda County Public Protection Committee Hearing on the policy of ICE Detainers, January 10. The room was filled, and there were about 30 or 40 testimonies -- all against S-Comm.
Read more: Hearing on ICE Detainers: Community Shares Powerful Stories, Testimonies and Truth
Join us at the Alameda County Public Protection Committee Hearing on "ICE Detainers"
 January 10th 1:00pm
@ 1221 Oak Street #512, Oakland CA, 94612

.
http://www.facebook.com/events/219215554881048/?suggestsessionid=13522720491357586886
For the past two and a half years we have been pushing for an end to S-Comm and this is the first hearing in Alameda County where the Board of Supervisors will hear directly from our...
Read more: Keep our Families Together, End ICE Holds in Alameda County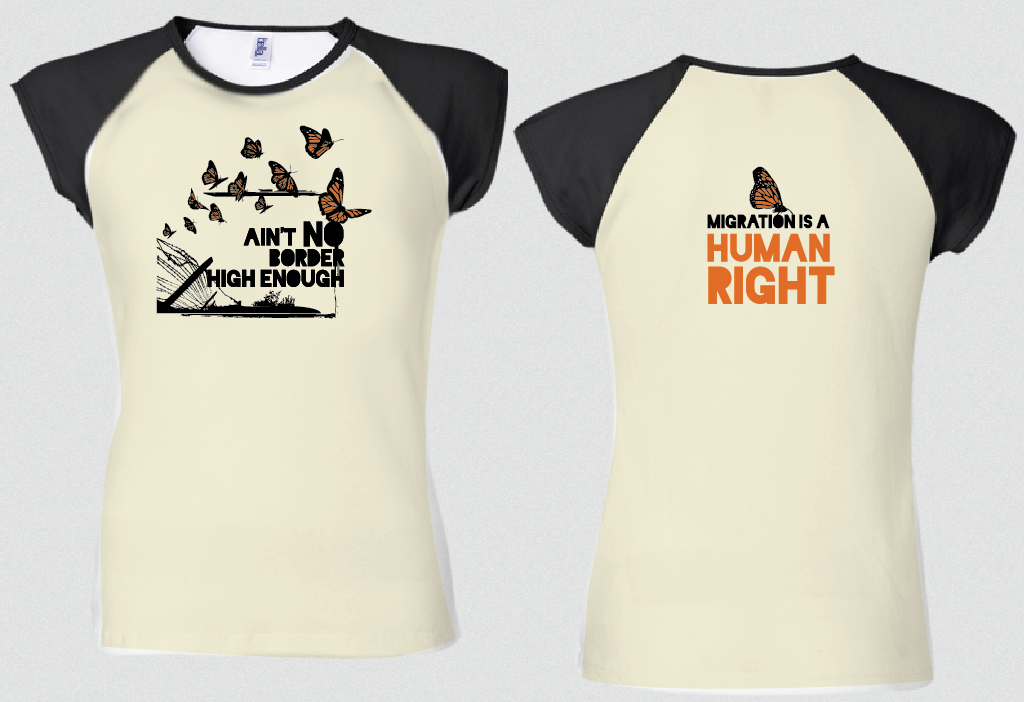 Migration is a Human Right - New work, new shirt!
We're headed to Washington in January to push the Obama Administration to enact the most pro-active immigration legalization possible. Our communities need an immigrant rights movement today more than ever: from de-linking immigration enforcement and local police, to ensuring young dreamers
have access to opportunity.
In the past year we, along with many allies, helped strengthen a more anti-racist approach to the work to pass local anti-detainer ordinances in Alameda and San Francisco.
We waged a ferocious campaign with our allies to pass the TRUST Act, and it successfully passed all the hurdles… until it reached the Governor's desk where he vetoed it in an eleventh-hour decision. We were deeply disappointed but we responded to the veto that we would not be stopped and on Monday, December 3, re-introduced TRUST Act 3.0. now AB4.
This week Attorney General Kamala Harris told local law enforcement agencies that Secure Communities is optional and that the program has swept up too many people. It was her first public assessment of the program, which has been highly criticized by immigrant and civil rights groups since it has been in place since 2008. We now demand Gov. Brown to take decisive action to support and sign the Trust Act into law to ensure that this opinion can be realized in locales across California.
Wear or share this shirt, developed by DesignAction, for our grassroots fundraising project, Liberation Ink, to help keep the conversation going, and be part of changing the debate from blame and shame to dignity, self-determination, and resistance.
TODAY and through THIS WEEKEND, BUY the "Migration is a Human Right!" t-shirt and two more to get FREE SHIPPING.
Movement to pass TRUST Act spurs new guidelines from ICE, but few families will be kept together in practice
Announcement underscores need for Gov. Brown to sign TRUST Act to fill in significant gaps in policy
On Friday, Dec. 21, the Immigration and Customs Enforcement Agency (ICE) announced revisions to the controversial Secure Communities deportation program and immigration detainer requests.
In response to the announcement, Reshma Shamasunder, Executive Director of the California Immigrant Policy Center, issued the following statement:
"[Friday's] announcement by ICE regarding the S-Comm program reaffirms what immigrant advocates have been calling for after several years of watching the program's disastrous results in communities throughout California: S-comm is a program that should be scrapped because it makes no one safer and tears families apart. It further validates the painful experiences of ice cream and tamale vendors, domestic violence survivors, and so many other community members who have unfairly faced deportation.

We are thrilled to announce that years of public pressure that CJJC helped lead finally pushed Wells Fargo to change course.
The bank faces a re-certification hearing under the Community Reinvestment Act, and in preparation for that hearing finally got rid of the majority of its investments in private prisons /detention centers that turn a profit from detaining immigrants and people of color.
CJJC led the fight to include this anti-racist demand for prison divestment to Bay Area regional bank accountability coalition work. Many of you were there when we mobilized at Wells Fargo's shareholder meetings for the past 3 years, and saw how we made this demand a strong and visible part of these actions.
---
Our Black and Latino members built solidarity with each other through the conversations about criminalization, and were leaders in this broader fight; connecting prison divestment to our ongoing work for housing rights and progressive taxation.
---
Thanks to all of you who supported this work, took direct action, closed your Wells Fargo bank accounts, and helped spread the word. The fight to put Big Banks in their place goes on, invigorated by this success!